Team Member Spotlight: Katie Bittermann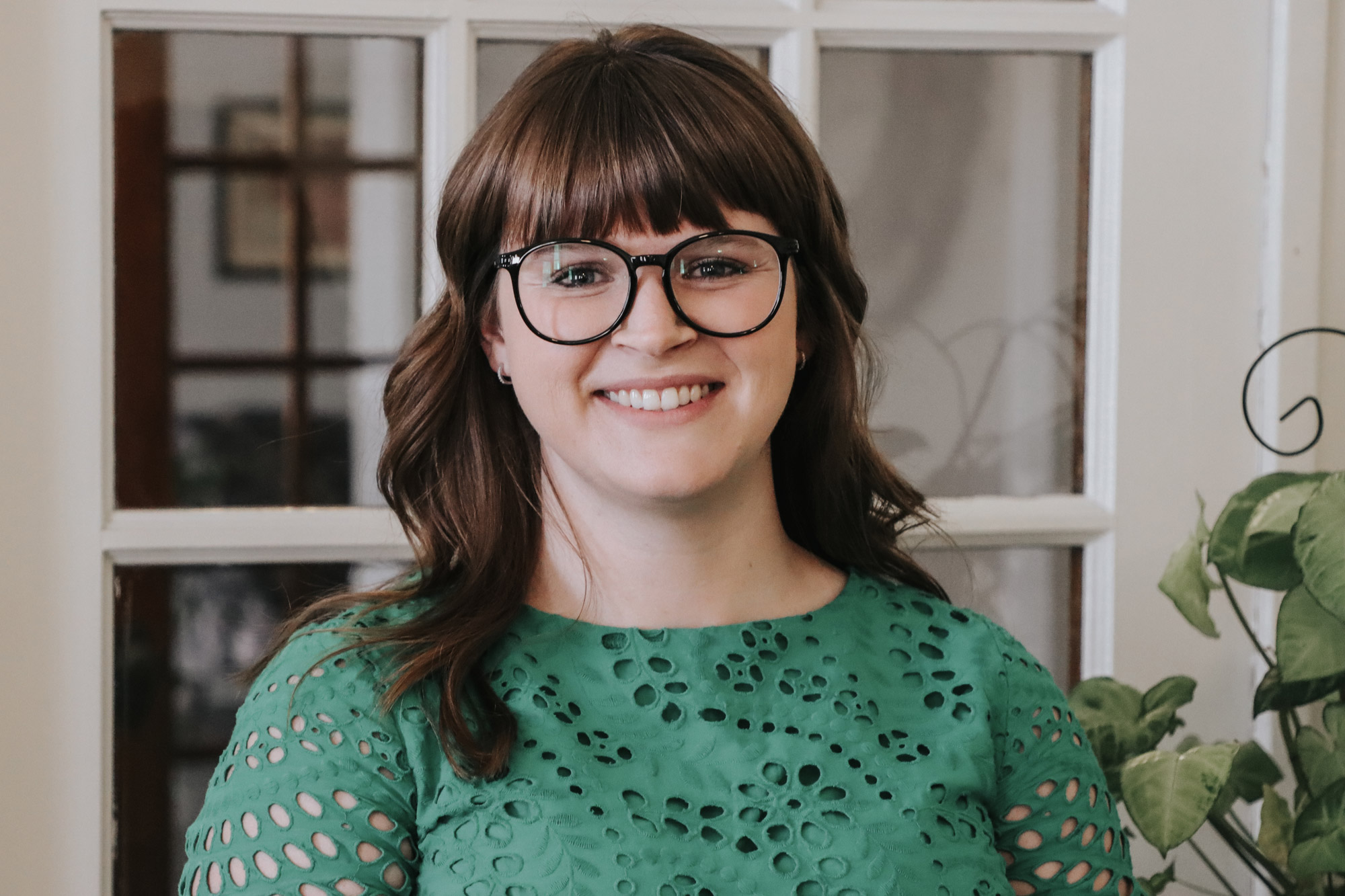 Katie Bittermann, MSW, LSW, emergency shelter program director for YWCA Central Indiana, has always had a heart for healing.
Originally pursuing a career in veterinary medicine, Bittermann accepted a job with a family-owned farm to get more professional experience with animals. Though she befriended many cows, chickens, and pigs, it was the people who she really made a connection with.
"I got really close with the family's three children," she said. "They would follow me around, helping me do chores and just generally spending time with me. I really enjoyed my time with the kids and decided that I wanted a longer-term career working with children, but I didn't want to be a teacher. I did a lot of research on careers involving kids. I spoke to professionals, friends, did online research, and eventually landed on becoming a child therapist."
Her new career goals led to the pursuit of a master's degree in social work (MSW) at Ball State University. While completing her practicum with the Addictions Coalition of Delaware County (ACDC), Bittermann met WaTasha Barnes Griffin, CEO of YWCA Central Indiana. She worked with Barnes Griffin and the rest of the ACDC advisory board on opening a Recovery Café to provide support, resources, and a community of care along the entire continuum of a person's need for recovery assistance.
Bittermann didn't originally think she wanted to work with adults, but her work with ACDC unveiled a passion for individuals experiencing addiction. As summer graduation inched closer, she began considering the possibility of a career with YWCA. 
"While YWCA's programming doesn't focus on addiction, addiction is a major part in working with those who are homeless," she said. "I really felt a connection to YWCA's mission, too, not only because I am a woman, but also because I believe in doing the hard work of creating an equitable world. I care very deeply about every woman and child who comes through our doors, and there's nothing quite like the feeling of seeing our people succeed. I truly love working at YWCA. Our team has an amazing bond. I experience so much joy getting to work with people who share the same passion as I do."
Now, in her emergency shelter program director role, Bittermann manages everything related to shelter programming, including intakes, case management, guidelines for living in the shelter, and more. 
Another primary function of her role is overseeing the organization as a Coordinated Entry Lead for Region 6. This means that any unhoused individual needing assistance (male or female) in the region is referred to YWCA, where Bittermann refers them to resources in the community. She works closely with housing providers to help these individuals and families, manages referrals, and holds case conferencing meetings with providers to tackle the issue of homelessness in our region.
Bittermann says that she loves that no two days at her job are the same. There is always something to do and someone to connect with. Building relationships with the women she serves, watching them succeed, and hearing their stories are just a few of her day-to-day highlights.
As for what she wants community members to know about her work:
"WaTasha says this all the time, and I try to emphasize it as much as possible. Homelessness is not an identity. It is a point in time. Everyone deserves safe and affordable housing and everyone deserves to be treated with dignity and respect. We do the work we do because we genuinely care about each and every person that walks through our doors."
Outside of work, Bittermann enjoys walking her dog, Scout. A few years ago, her best friend's mom taught her how to sew, so in her free time she practices sewing her own clothes, small bags, and most recently, a quilt. One of her biggest hobbies is house plants. Her office at work has 10 plants and she has about 50 plants in her home. She also has a few friends who she lifts weights with after work. She says that working a job in social services requires you to be intentional about self-care, so she tries to have dedicated time for her hobbies.