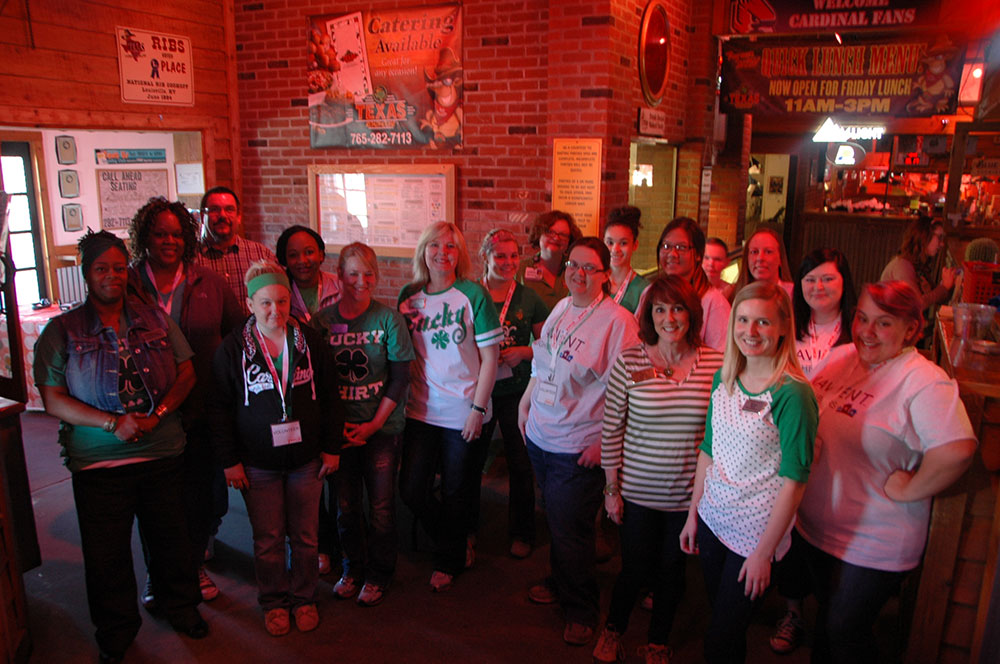 2017 Texas Roadhouse Luncheon – UPDATE
Join the YWCA for an afternoon of food, fundraising, and fun!
How are we already prepping for our Fourth Annual
Charity Luncheon at Texas Roadhouse? This years event will be on:
Thursday, June 25, 2017 from 11:30 am-1:30 pm
Purchase a ticket to get a full meal, including portabella mushroom chicken, pulled pork, green beans, corn, and rolls, along with your choice of beverage. We offer dine-in (join the party!) or carry-out for those who need to get back to the office.
The best part? All of the proceeds come directly to the YWCA Central Indiana. Your money will help fund the only crisis shelter for women and children in East Central Indiana. Specifically it will allow us to broaden programming, update the facility, and provide our women with individualized case management and support. Tickets are $15.00 for an individual ticket – or buy 10 or more tickets for only $12 each. Purchase today by using the form below!